Parkland Institute Research: Fact Sheets
published February 25, 2014
Sick of Inequality:
The Case for Action by the Government of Alberta on the Social Determinants of Health

Download the factsheet
Read the media release &raquo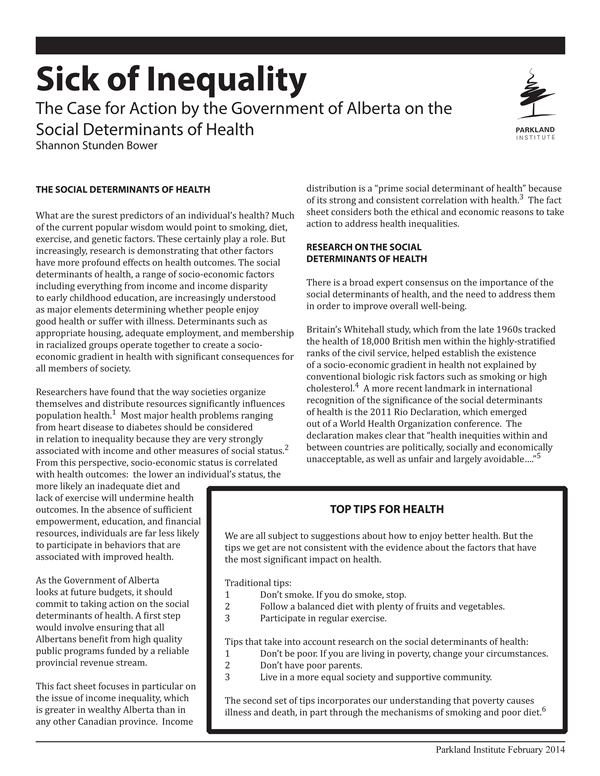 Using the framework of social determinants of health, Sick of Inequality looks at growing inequality in Alberta (currently the highest in the country) and quantifies the financial costs of that inequality. In particular, the fact sheet looks at how government policies aimed at reducing inequaltiy could drastically improve health outcomes in Alberta, and exactly how much money we could save in health care costs. Follow the link above to download the full fact sheet.